Five Whiskeys To Have in Your Cabinet This Holiday Season
Posted by Coldwell Banker Paradise on Wednesday, December 13, 2017 at 10:44 AM
By Coldwell Banker Paradise / December 13, 2017
Comment
When a certain designer decides to include a dedicated whiskey cabinet in his furniture collection, it tells you all you need to know about his whiskey bona fides. (Or should we say "whisky"? Editor's note: we're taking the New York Times' approach for this story, calling American-produced varieties and Irish varieties "whiskey" with an extra "e", and using "whisky" to refer to the spirits from Scotland, Canada and Japan).
Let's just say Massimo Minale, owner of the London-based Buster + Punch label, knows his distilled spirits. He did, after all, design the Rockstar Bar — named after a notable London rockstar who commissioned Minale to build a cabinet that could house his infamous whiskey collection. The original commission used solid steel components, soaked in whisky (naturally), and the protective snake's heat cage, was inspired by the rockstar's pet snake named Mick, who loved to curl up inside the bar. He now includes a streamlined version in his current lifestyle collection, although it is currently sold out online.
Minale is not just a rockstar whiskey aficionado, of course. He's also a rockstar product designer, motorcycle collector, metalworker and music fan who continues to push the envelope and make beautifully crafted "things" inspired by London's fashion, music and sub-culture scenes. Who better to ask about the beautiful thing known as "the water of life"? We recently caught up with Minale when he was in Los Angeles and picked his brain for his favorite whiskey selections — just in time for the holiday party season and man-giving. Here's what he told us:
1. 808 Whisky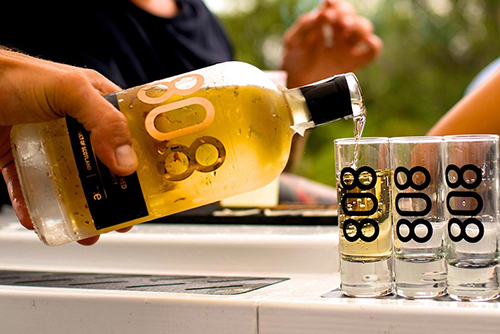 "This is a great all-rounder," says Minale of 8O8 Whisky, a single-malt grain whisky produced by a North British distillery. "You can have it at 11 a.m. if you are having a tough morning." And the coolest part? It's inspired by — what else? — music; it take its name from the TR-808 drum machine.
2. Hakushu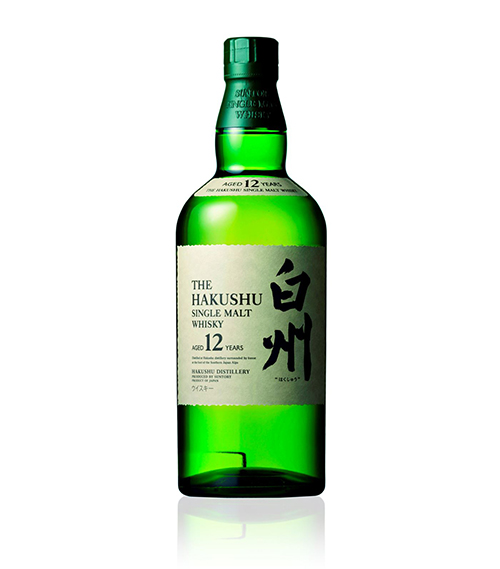 Described as "a perennial favourite and a must-try for anyone discovering Japanese whisky," Hakashu is another one of Minale's go-tos. "It's really smooth. You can drink it outside in the sun."
3. Johnny Walker Blue Label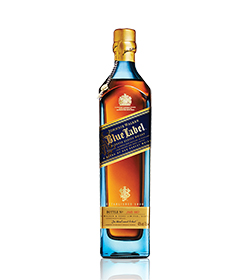 Of the blended Scotch whiskey varieties, Johnny Walker Blue Label often occupies a space on most aficionados' must-drink lists. It's a tried-and-true classic — and it's incredibly "smooth," says Minale. "I break it out for special occasions."
4. Glenlivet 25-Year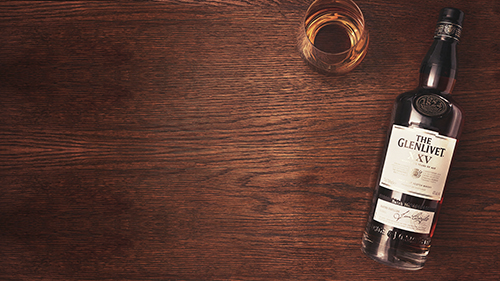 The Glenlivet pours as a classic Speyside — so classic, in fact, that you'll want to "drink this in a library," says Minale.
5. Jura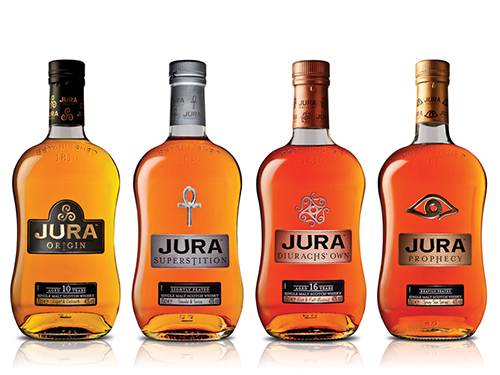 Jura whisky is from the only distillery on the Isle of Jura, in the Inner Hebrides of Scotland. This island whisky is aged for a decade in ex-bourbon barrels before being finished in Oloroso sherry casks. "It's super peaty…it tastes like the Earth," says Minale of his late-night go-to. "I like to drink this at 3 a.m., and onwards into the early morning."