If you're in the market for a vacation home in 2018 and you're a high earner sensitive to taxes, you may want to begin searching for residences that are located in the most tax and visa friendly places. While places like Monaco and the Bahamas are known for their tax haven status, there are other destinations that are just as tax-friendly. Here are four financially-friendly destinations in Europe and the Caribbean and eight exceptional properties that may serve as ideal holiday homes.
Bermuda
Bermuda has long been a known tax haven. Although the British island territory has only three billionaires, it has the highest gross domestic product per capita in the world at $70,000 per citizen, according to Forbes. (Escaping to Bermuda, in fact, has become so popular that "the government makes it virtually impossible to get permanent residency, and requires that foreigners buying into the market pay a minimum of $1 million for their home and then a 22% transfer fee to the government.") Businesses also turn for low taxation to Bermuda, which levies no corporate tax at all.
Tropic Waters
Warwick, Bermuda
$ 6,850,000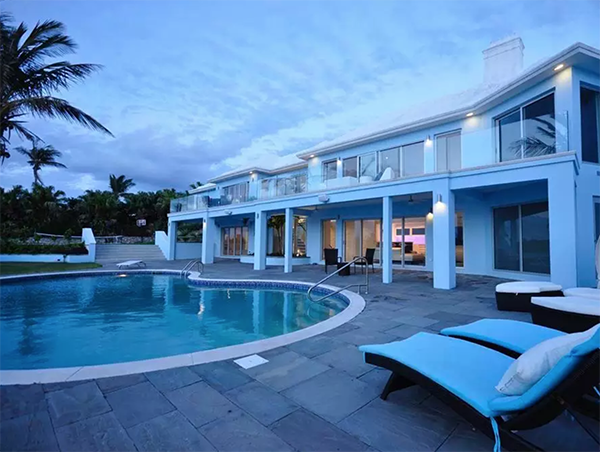 Situated in a superb location on Harbour Road with unobstructed harbor views,
Tropic Waters
features an immaculately renovated contemporary residence with an open plan design and bright, sunlit spaces. Enjoy the simplicity of the commercial grade kitchen or share the generous entertaining spaces including a large family room and designer bar adjacent to the pool or exercise in the purpose built gym. Take part in a friendly game on the paddle tennis court or spend your time lounging or swimming from your private dock. If you are looking to accommodate an active family in a large four bedroom home with separate nanny or guest accommodation, Tropic Waters is your answer for a true tropical paradise away from it all.
2A Caroline Bay Road Caroline Bay Drive
Sandys, Bermuda
$ 3,900,000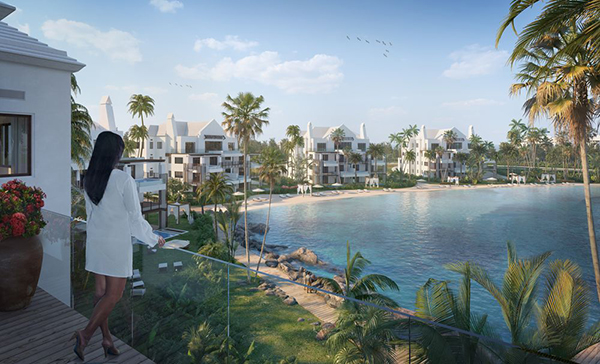 Set in Bermuda's Caroline Bay in a historic peninsula, The Cove, a Ritz-Carlton Reserve Residence, will consist of 35 waterfront homes with large open floor plans designed for relaxing and entertaining. This particular penthouse residence for sale unites 3,174 square feet of living spaces, four bedrooms with two master suites, an elevator opening into the foyer and a spacious 1,059 square foot outdoor patio that includes an outdoor kitchen — all ideal for families and guests. Buyers also have the option of putting their residence into the Ritz-Carlton Reserve Hotel Management Program, in which they will have access to their unit three months of the year while the residence becomes part of the hotel inventory for 9 months. Buyers opting into this program are required to purchase one of the interior packages, otherwise the packages are optional.
Spain
There are advantages to Spain's popular "Golden Visa" program beyond just the obvious. Yes, foreign investors who purchase a property for €500,000 or more will be granted family residency (renewed every two years with permanent residency after five). But you no longer need to live in Spain to retain the visa after 10 years. If you plan to rent the property out, EU/EEA residents pay 19% tax on rental income — compared to 24% for everyone else. Not a bad deal.
Marbella, Spain
$ 27,190,911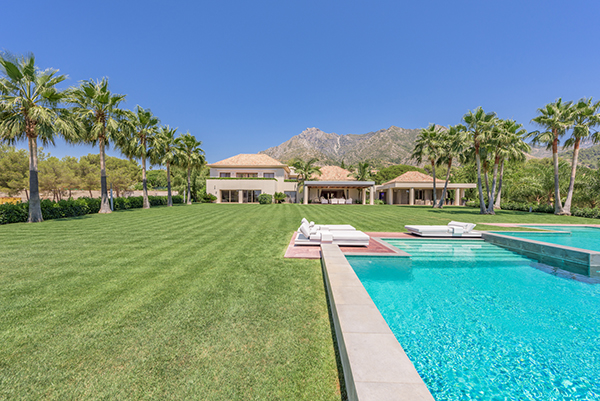 Located in one of Marbella's most prestigious communities, this spectacular villa exudes harmony and comfort from every corner. Characterized by its unique architectural design, the residence rests on a large flat plot, surrounded by well-kept gardens, private pool and swimming area. Inside, the house beckons with nine en suite bedrooms, spa area, wine cellar, cinema room, games room and gym. Despite being enveloped in nature and tranquility, the property is located only a few minutes from the city center, international schools, shopping centers and all the services that the city offers.
Benahavis, Spain
$7,877,195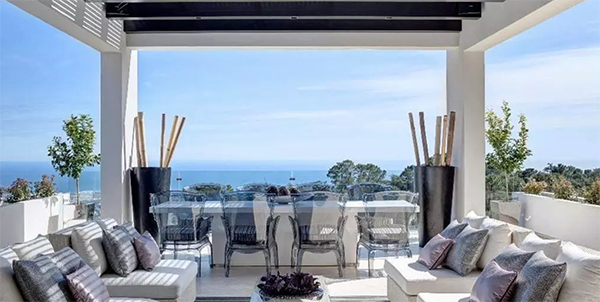 This impressive villa,"La Zagaleta," located in one of the most famous private urbanizations in Europe, brings together sea views, high design and a community that offers two golf courses with its clubhouses, a private stable, 24 hour security, restaurants, tennis courts and any service imaginable (bank, babysitting, limousine service). To start, the mansion wows with spectacular views — "almost turning 270º view without obstructing the view at any time," and stretches from San Pedro to the sea and the African coast.The design of La Zagaleta is "symmetrical and well-composed in its volumes and elevations," highlighted by the finest materials such as marble floors and modern touches throughout. A large living room opens directly onto the garden, through two large terraces and large suites and bathrooms, as well as a dressing room and living room. Upstairs, the large staircase gives access to the upper floor where the master bedroom and another majestic bedroom with terrace and separate bathroom are located. The "master bedroom" faces the sea and has a large bathroom with terrace also facing south. The villa is oriented to the south and possesses a large swimming pool.
Italy
Italy is not traditionally thought of as a tax-friendly destination — but the country's taxation system is one of the most modern and progressive in the world. Capital gains tax from selling properties within five years of purchase is 20% while gross rental income after expenses is 15%. Interestingly, a tax relief of 24% is permitted for renovating old buildings but must gain the approval of the local Italian tax office first. Taxes on second homes is 9%. Additionally, permanent residency can be gained by demonstrating an annual income of €100,000, which is reduced to €35,000 after a large property investment. The 2017 Italian budget also introduced a new nom-dom tax break that's a flat substitute tax on foreign income.
Portisco
Olbia, Olbia Tempio, Italy
Price upon request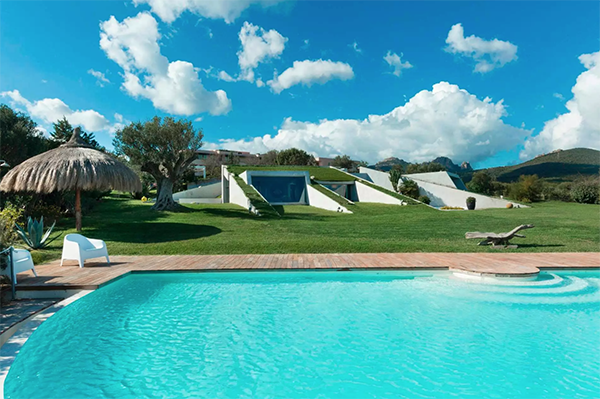 This fully restored villa in Olbia, Italy is located in a private park bordering the sea and above one of the most spectacular beaches of the Costa Smeralda. Characterized by a modern structure consisting of seven bedrooms, the villa is positioned to enjoy a great panoramic view, embracing all the way up to Cala di Baia Fox, the Gulf of Porto Rotondo and the Islands of Mortorio and Soffi.
Via Appia Antica
Rome, Italy
$17,504,878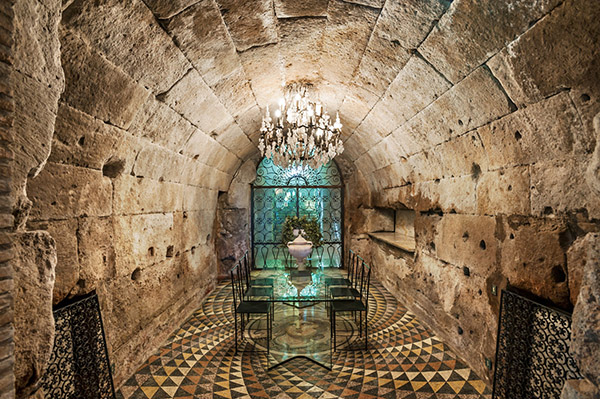 Just down the road from the thermal baths of Capo di Bove, the Mausoleum of Cecilia Metella, and the imperial Circus of Maxentius, lies what may be the most exciting of its well-preserved properties in Rome: the villa once belonging to screen siren Sophia Loren and her late film producer husband, Carlo Ponti. The historic 24-acre villa represents a wonderful blend of modernity and history, from the famous Roman Room — carved out of volcanic rock to form a one-of-a-kind dining room, to the kitchen and gracious living areas that stretch out to a panoramic terrace with a beautiful view of the grounds.
Malta
Qormi, Malta
$ 15,390,079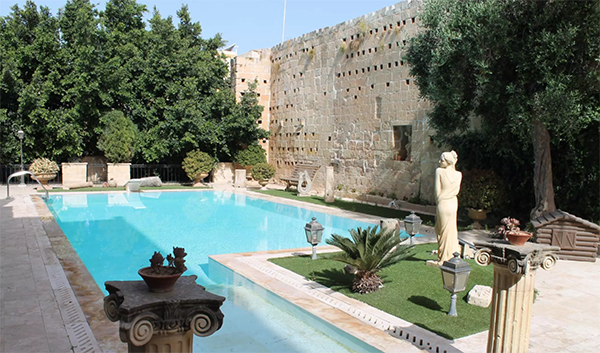 This recently restored, four-bedroom family-owned palazzo rests right in the heart of the island. Built as an opulent countryside residence by the Knights of St John, the story goes that it was originally built to accommodate the next in line to succeed Grand Master La Vallette during their rule over Malta for 268 years. In 1589, the Stagno family of Messina resided in it and more recently, the current owners spared no expense in a decade-long restoration project that brought back the Palazzo to its former splendor. On the ground floor, the sizable rooms boast high ceilings and original wooden beams and surround a large and imposing central courtyard. This extraordinary Palazzo has it very own chapel, a birth room and a spiral staircase leading up to a turret revealing spectacular views of the magnificent fortified cities of Medina and Valletta.
Bahrija, Malta
$7,293,699