Increase the Value of Your Home
Posted by Coldwell Banker Paradise on Monday, November 20, 2017 at 2:51 PM
By Coldwell Banker Paradise / November 20, 2017
Comment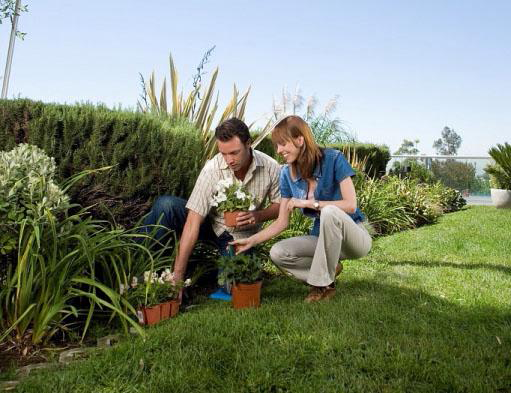 Renovations and remodeling can play a critical role in both increasing the value of a home and ensuring that it stands out to potential buyers. At a time when most consumers are looking to do more with less, few homeowners may be ready to commit thousands of dollars that it may take to fully redo even a single room.
The professionals at Coldwell Banker Paradise suggest the following affordable home improvements to potentially increase the overall value without breaking the budget:
1. Reface Kitchen Cabinets.
Kitchen updates are among the smartest remodeling projects when it comes to "upping" the resale value of a home. But homeowners do not need to spring for an entire new cabinet set to improve the room's appeal. Refacing existing cabinets, applying a fresh coat of paint or replacing tarnished pulls and knobs with new hardware might be just the quick fix a kitchen needs to make it look and feel like new.
2. Improve the Lighting.
Updating lights and lighting fixtures is another simple enhancement that does not require a major investment. Replacing old bulbs with stronger, more energy-efficient compact fluorescent bulbs will brighten up Port St. Lucie homes and make them more inviting – while cutting down on energy costs over the long term. In addition, replacing recessed lights in a dining or living room of a Fort Pierce home with an affordable chandelier or installing accent lighting to draw attention to artwork or other room features can create an entirely fresh ambiance.
3. Freshen up a Fan.
Updated ceiling fan in beachfront or oceanfront condos can give rooms a more contemporary feel, but purchasing new fans isn't always a necessity when looking to upgrade. Improving existing fans is simpler than homeowners might think and does not have to come at a high price.
First, try unscrewing the fan blades and turning them over. Typically, blades have alternate colors or patterns on the reverse side. If not, simply add a coat of paint and reattach. One can install new pull chains to complete the look as well as match the fan accents to new lighting fixtures or cabinet hardware.
4. Hang More Mirrors.
The addition of a mirror on any wall will add depth and light to rooms, making even the smallest space seem larger. A strategically placed mirror can bring a breathtaking view inside that enjoy a direct oceanfront location. Mirrors add elegance and charm to a home's décor, and often at a reasonable price.
5. Break Out the Paint Brushes.
Applying a couple coats of paint to the walls is always a low-cost, high-return project of that can make a remarkable difference in homes. COLDWELL BANKER PARADISE recommends a warm, neutral wall color that can make a room seem more spacious, create a more modern feel and appeal to a wide variety of buyers. Soft creamy shades that remind buyers of the sandy beach and sea shells add romance to rooms.
6. Install Laminate Flooring.
Even if the cost of hardwood or tile floors is out of the question, for under $5 per square foot, homeowners can easily install laminate flooring in their kitchens, hallways and bathrooms – provided that floors are level with those in adjacent rooms. Laminate flooring can hide chipped tiles or old linoleum and give rooms a more sleek, modern feel.
7. Spruce up Your Home's Exterior.
When planning to put money into a house, homeowners should not overlook simple exterior renovations that can add substantial worth and attract more buyers. A freshly-mowed lawn, a clean, even walkway and a few well-placed bushes can make a huge difference in the sale price of real estate. If you don't have a green thumb, consider hiring a landscape professional on a one-time basis to plant some shrubs or give the front yard a good cleanup.
Call a Coldwell Banker Paradise Associate today to identify areas that need improvement. Homeowners who are not comfortable taking on a home improvement project themselves might consider hiring a qualified professional. Knowledgeable about local vendors and contractors, and well trained in the staging of homes, your real estate professional can guide you with a custom plan to enhance your home's appearance and increase value.
If you have any questions about selling your home on the Space Coast and Treasure Coast of Florida, please call 772-888-0777. We will have an Associate contact you soon. According to the MLS Systems in Indian River, St. Lucie and Brevard Counties, Coldwell Banker Paradise is unchallenged for 23 years in the number of properties listed and sold. Remember, if you have any questions about the process, we're only a phone call or email away!